« Obituaries | Dorothy Nichols McDougald
Dorothy Nichols McDougald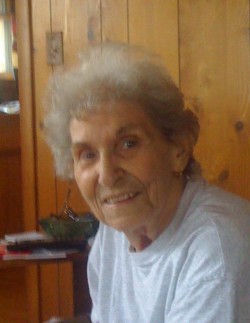 Date of Death: June 21, 2011
Date of Birth: September 28, 1926
Biography:
LEWISTON-Dorothy Nichols McDougald, 84, a resident of Auburn, Maine passed away on June 21, 2011. She was born on September 28, 1926 on Lambert Road in Freeport, Maine.  She attended school in Freeport and graduated from Freeport High in 1944. She married Willard G. Simmons in 1945. They had two children, Willard H. Simmons and Sharon P. Simmons. They divorced in 1955.
In 1965, she married the love of her life, Frank (Mac) McDougald.   Dot loved to read, knit and sew.  She especially loved the time she and Mac spent at their camp on Allen Pond.
Dot worked in the office of numerous shoe shops. One summer she dug quahogs. She retired from Platz and Thompson in 1997.
Dot is survived by her brother John Nichols and sister Virginia Carter both of Freeport, Maine. Also by her children, Willard (Butch) Simmons and his wife Jane of North Pole, Alaska, Sharon Clark and her husband Bruce of Greene, Maine. Stepdaughters Andrea Huey and her husband Kent of Corpus Christi, Texas and Pam Beckwith of Belgrade Lakes, Maine. Her grandchildren, David Simmons of North Pole, Alaska, James Simmons of Philadelphia, PA., Patti McDonald and her husband Shawn, Jeff Clark and his wife Karla all of Greene, Maine. Dot had many great grandchildren that she loved very much, Caitlin and Ian McDonald and Blaine Clark were especially close to their great grandmother. Dot also had six step-grandchildren, Missy, Craig, Karen, Kelly, Heather and Andrew who collectively have several children of their own. Dot also had many nieces and nephews.
Her neighbor for many years, Carl Murch, was like a son to Dot.
Dot loved animals and her favorite channel on TV was Animal Planet. She will be happy to see her beloved dog, Kemo again.
Her husband of 31 years Frank McDougald and her mother and father, Howard and Pearle Nichols, preceded her in death.
Special thanks to the staff on 4 East at D'Youville for their loving care.