« Obituaries | Waldo Marston Joslyn Sr.
Waldo Marston Joslyn Sr.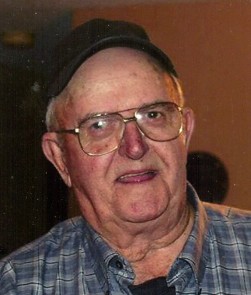 Date of Death: April 2, 2012
Date of Birth: August 10, 1929
Biography:
AUGUSTA-Waldo Marston Joslyn Sr., 82, of Windsor, died with his family by his side on April 2nd, 2012 at Maine General Medical Center in Augusta, after a brief illness with cancer.
He was born on August 10th, 1929 in Windsor to parents Earl and Julia Joslyn.
Waldo was active in the Maine Draft Horse and Ox association, and the Maine Organic Farmers and Gardeners Association. He enjoyed playing cribbage often with his friends, horse shoes, and raising and training show steers. He was also and avid hunter and fisherman. Some of his happiest moments were the times spent with his grandchildren and great grandchildren. Every year he looked forward to going to the Windsor and Common Ground Fair with his grandson Chuddy.
In his early years Waldo logged with horses. He was a Windsor School Bus driver for over twenty years and also owned and operated a dairy farm for many years. In his later years, Waldo enjoyed cutting wood and haying in the summer.
Waldo was predeceased by his parents, Earl and Julia Joslyn; three brothers Donald, Bill and Raymond Joslyn; and a granddaughter Sentree Joslyn who is now sitting in his lap in Heaven.
Surviving him are his five sons Waldo Joslyn Jr., and wife Sharon of Waldoboro, Warren Joslyn Sr., and wife Stephanie of Windsor, Wayne Joslyn of Augusta, Bryan Joslyn Sr., and wife Terri of Windsor, Raymond Knowlton and wife Paula of Windsor; eleven grandchildren, Thomas, Vickie, Burton, Waldo III, Rachelle, Jeremy, Bryan Jr., Wendi, Tabitha, Krista, and Warren "Chuddy" Jr., his grandson and best friend; and several great grandchildren.
A memorial service will be held at Truth Baptist Church 154 Augusta Rd. Jefferson, Maine on Saturday April 7th, at 2pm with refreshments to follow. In lieu of flowers, donations may be made to the Waldo Joslyn Memorial Fund. Proceeds will go to a memorial at the Windsor and Common Ground Fair.
Condolences may be expressed at funeralalternatives.net