« Obituaries | Gertrude Anne Hubbard
Gertrude Anne Hubbard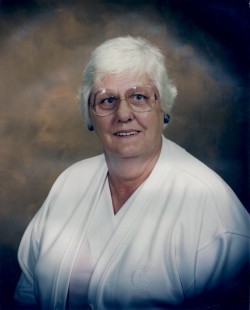 Date of Death: February 6, 2011
Date of Birth: June 3, 1935
Biography:
PORTLAND -  Gertrude Anne Hubbard, 75, died on February 6th, 2011 at Maine Medical Center.
She was born on June 3rd, 1935 in Portland, the daughter of Howard C. and Dorothy M. (Small) Bennett.
Gertrude was a long time member of the Fraternal Order of Eagles and Free Methodist Church (Munjoy Hill - Portland, Me).
She enjoyed Dancing, Karaoke, and doing Charity work.
She worked for many years at the Jewish Home for the Aged and was also a Homemaker.
Gertrude was predeceased by her husband John Hubbard. She is survived by 3 children Reva Dawne Casimir, Joseph Collins Melvin, Michelle Lynn Zinkowsky; 5 grandchildren Aric, Exene, Angus  Melvin, Michael, Santana, Jessica Smith; brother John Bennett; sister Beverly Bennett.
Family and friends are invited to a memorial service on Saturday, February 12th at 1 PM at Free Methodist Church, 240 Congress Street, Portland, ME. In Lieu of flowers, please send monetary donations to the family in care of the eldest daughter: Reva Casimir at 200 Claysville Landing apt 2-E Elizabethtown, Ky 42701 Phone: 270-312-2721 Thank you in advance.