« Obituaries | Robert E. Cote
Robert E. Cote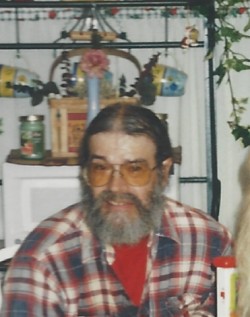 Date of Death: October 29, 2016
Date of Birth: September 10, 1955
Biography:
Lewiston – Robert E. Cote, 61, passed away on October 29, Saturday morning of complications from neck cancer at C.M.M.C. with his sister, brothers and nurses by his side.
Robert was born in Lewiston on September 10, 1955 a son of the late Paul-Emile and Adrienne (Theberge) Cote of Auburn.
A graduate of the E.L.H.S. class of 1975, he lived his life in the Lewiston-Auburn area with his brother Raymond (Deceased). Robert worked as a machinist for Lewiston Shoe Machine, with his father and uncles at Cote Brothers Machine Co., and also with his brother Raymond in abatement removal.
Robert was an avid fisherman and member of B.A.S.S.. He loved to fish with his brother Raymond and their friend Richard on Range Pond, and he enjoyed playing guitar and listening to good music. Robert was skilled at anything he did and was the go-to guy for help with anything auto mechanical or fabricated.
Robert is survived by his brothers Donald and wife Linda Cote of Sabattus, Jean Cote of Lewiston, a sister Lucie Cote of Lewiston and their families. He will be greatly missed by them and by all who called him Bob, Cuzzin, or Uncle Robert and also by his neighborhood at the Village River Valley.
Funeral service for Robert will be held on Saturday, November 12, 2016 at 11Am at Funeral Alternatives, 25 Tampa St. Lewiston, ME www.funeralalternatives.net