« Obituaries | Robert "Gene" Bruder
Robert "Gene" Bruder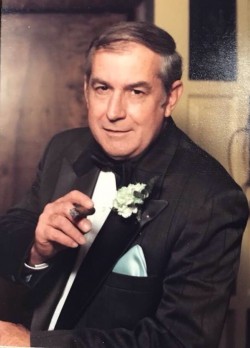 Date of Death: April 29, 2018
Date of Birth: September 11, 1936
Biography:
Bob "Gene" Bruder of Lewiston passed away suddenly on Sunday, April 29th in Lewiston. Bob was born in Bronx. New York, September 11, 1936, the second son of Albert and Mildred Bruder. He was predeceased by his beloved wife, Doris, in 2007 with whom he is now reunited in heaven. Bob moved to Maine in 1975 and was the long time owner of Gene's Corner store in Lewiston where he enjoyed interacting with his many "regular" customers. Those who knew him will remember him for his ability to talk at length with those he knew well and strangers alike. Bob will also be remembered for his love of horse racing and his passion for the New York Yankees. Bob leaves behind two daughters, Carole Bruder of Lewiston and Laurie (Bill) Dumont of Minot. a son Bob
(Karen) Bruder of Cumberland and Grandchildren Paige and Hunter Dumont. Adam and
Stephanie Bruder, Rachel (Daren) Dionne, Kate (Patrick) Griffin and Eric Storey.
Private family services will be held at a later time.